Our Best-in-Class Management Team
Bringing consolidated solutions to hospitality distribution
The CHS leadership team is made up of hospitality executives with diverse professional skills and backgrounds. They are invested in streamlining all aspects of the hotel distribution network to reduce costs and maximize value for every CHS customer and partner.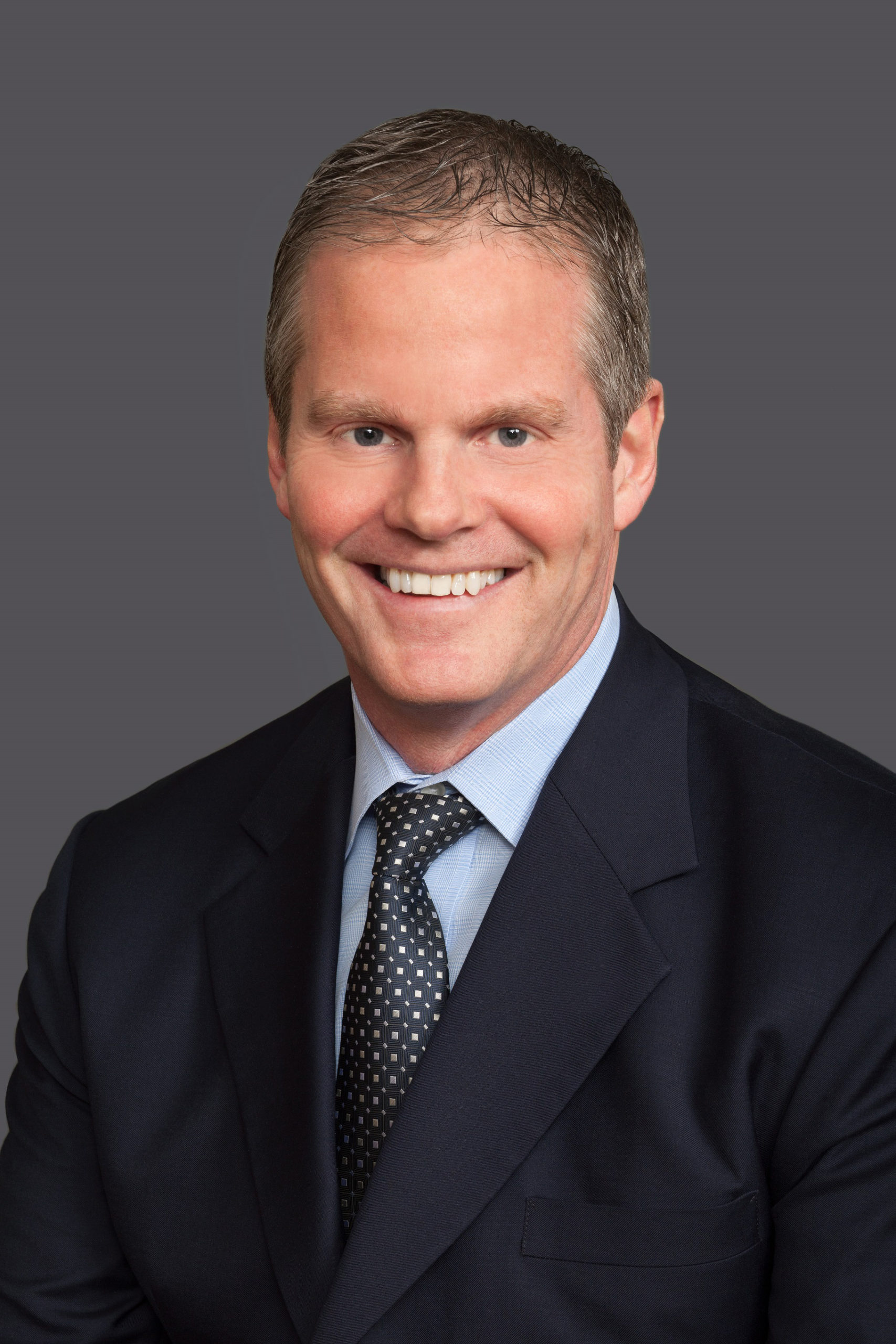 Tom Lynch
Chief Executive Officer
In this indispensable executive role, Tom applies deep, diverse business experience and extraordinary leadership skills to the management of our company's overall operations and its resources. He's at once a results-oriented sales strategist, an analyst of data insights, and a natural team-builder with the creative vision to drive long-term growth.
Tom's distinguished career of more than 30 years spans both B2B and B2C experience and includes influential roles at high-achieving companies in consumer goods, food and beverage, waste disposal, and air cargo handling. Prior to joining CHS, he was Senior Vice President, Commercial Leader for the Americas, at Worldwide Flight Services, where he helped drive $1.3B in sales as the leader of its cargo and ground handling business. Previously, he spent five years as Chief Customer Officer for Republic Services, where he was responsible for delivering $10.5B in sales. His key successes in that role included increases in margin performance and customer retention and acquisition. Tom also served as Executive Vice President at US Foods and was Vice President of Strategic Alignment with The Coca-Cola Company.
In his leadership positions at top publicly traded companies and his work in the private equity environment, Tom built a track record of profitable revenue growth, advanced operating margins, strategic market share expansion, improved employee retention, and increased employee engagement. This formidable blend of expertise and experience is integral to our company's focus on maximizing productivity and profitability.
Originally from Chicago, Tom earned a Bachelor of Science degree in Marketing at the University of Arizona. He is based at our corporate headquarters in Vernon Hills, Ill.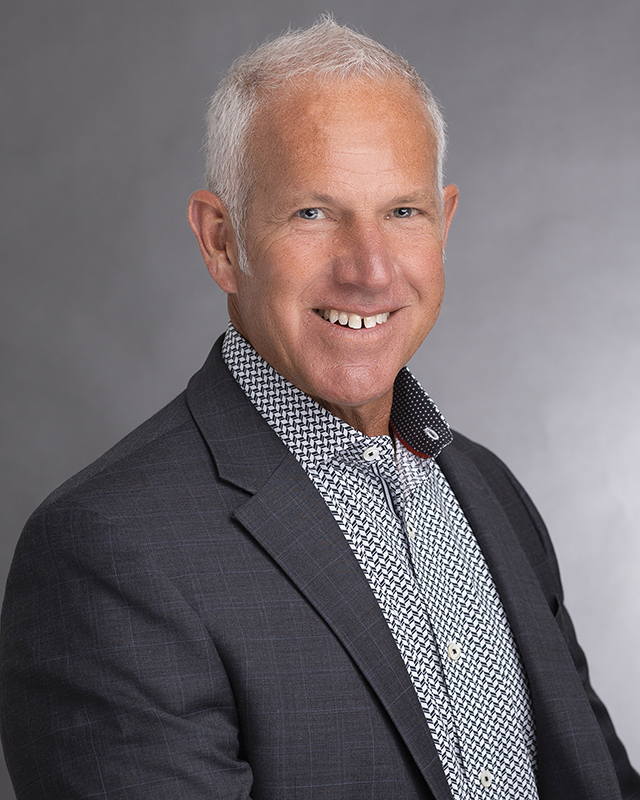 Ron Berg
COO, SVP, Supply Chain
As Chief Operating Officer and Senior Vice President, Supply Chain, Ron guides the vision and strategy of our inventory management and distribution operations. He's a highly experienced, hands-on leader whose team applies the everyday precision enabling us to deliver industry-leading supply chain capabilities that support profitable sales growth and customer satisfaction.
In his 30 years at Essendant Inc., North America's largest business products distributor, Ron held a wide variety of leadership roles within Supply Chain and Business Transformation. As Senior Vice President, Inventory Management, he was responsible for managing $1 billion in inventory assets across Essendant's three largest business units. His achievements included successfully planning and executing the inventory strategy to support the integration of 31 distribution centers onto a new IT platform, resulting in $20 million of inventory savings and broader product assortment to all customers. Additionally, Ron led the effort to align the company's stocking strategy with their service proposition to improve the overall customer experience.
A graduate of Upper Iowa University, with a B.A. in Business Administration, Ron has made a career of demonstrating consistent success in sales and profit growth, operational excellence, and financial discipline. His high integrity and distinct expertise make him an invaluable voice on our Executive Leadership Team.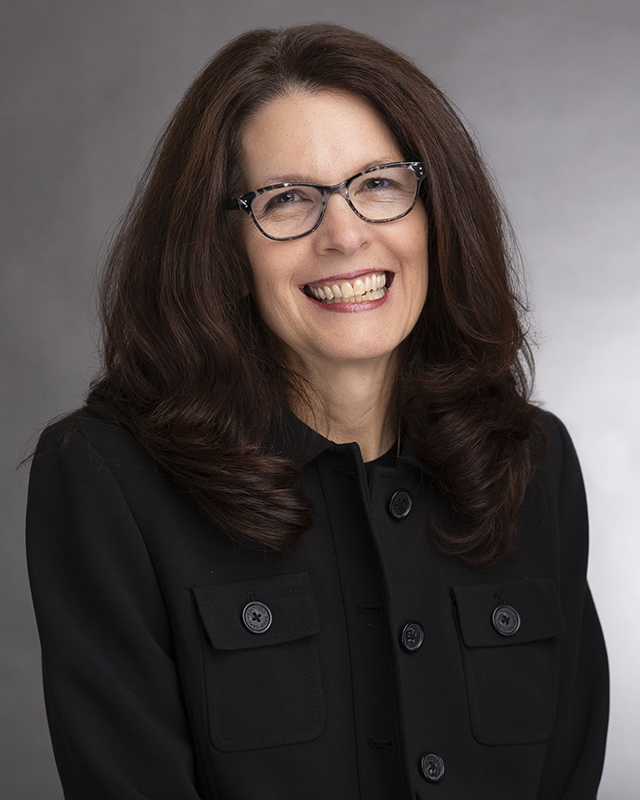 Julie Baker
VP, Human Resources
An experienced global human resources leader, Julie is responsible for strategic HR plans and policies for CHS. Her primary areas of responsibility include organizational development, performance management, payroll, benefits and compensation design, rewards and recognition, learning and development, and talent acquisition and retention.
Julie is a natural connector and effective communicator, which is vital to her ability to help CHS promote and maintain an employee first culture focused on diversity, employee well-being, and purpose-driven collaboration. She is truly a personal resource to associates and is continually working to advance associate training and learning opportunities.
For more than two decades, Julie has held roles of increasing responsibility spanning various aspects of human resources, including Human Resources Manager, Director of Compensation and Benefits and, ultimately, Vice President of Human Resources.
Julie holds a BA from Trinity International University and is a member of Society for Human Resource Management. She's a leader, a partner, and an advisor, and she's integral to the everyday success of the CHS team.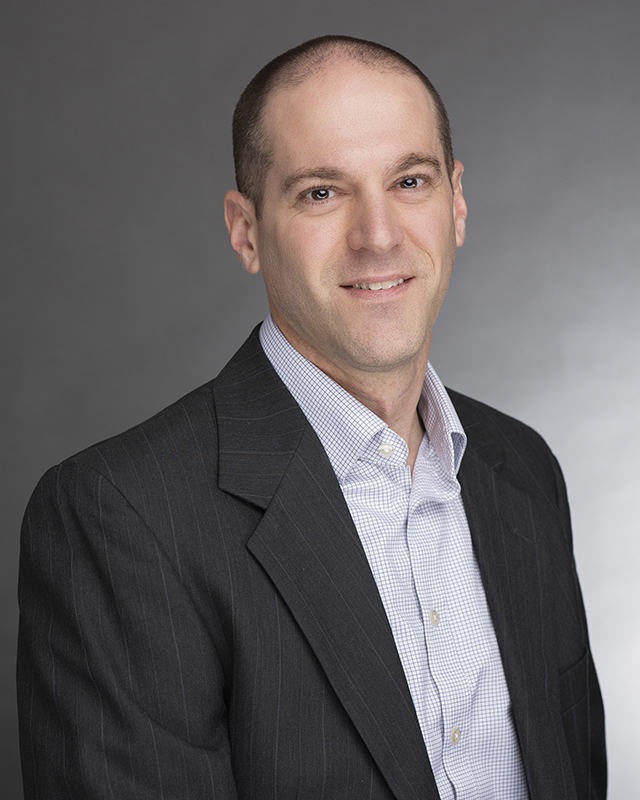 Dan Stone
VP, Finance
In this vital role, Dan develops and leads strategies essential to growing the business, which includes overseeing our pricing model, optimizing our metrics and analytics data, and introducing strategic tools and tactics designed to continually strengthen our service offering.
Having joined American Hotel Register in 2013 as Director of Finance, Dan has routinely expanded his responsibilities in financial planning and analysis. From pricing and data governance to program management and sales support, he has applied his insight to virtually every aspect of operations over the last several years. He was also instrumental to a digital transformation that included a far-reaching system upgrade. More recently, Dan was a critical resource in the structural formation of CHS and the integration of its brands, American Hotel Register and Amtex.
Dan's 20-year career in finance and accounting spans healthcare, hospitality distribution, real estate, and biotechnology. He holds a Bachelor of Science in Finance from the University of Illinois at Urbana-Champaign and an MBA in Marketing Management from DePaul University's Kellstadt Graduate School of Business.
With a unique analytical skill set and wide range of professional experience, Dan's proven leadership is key to our continued strategic progress and market growth.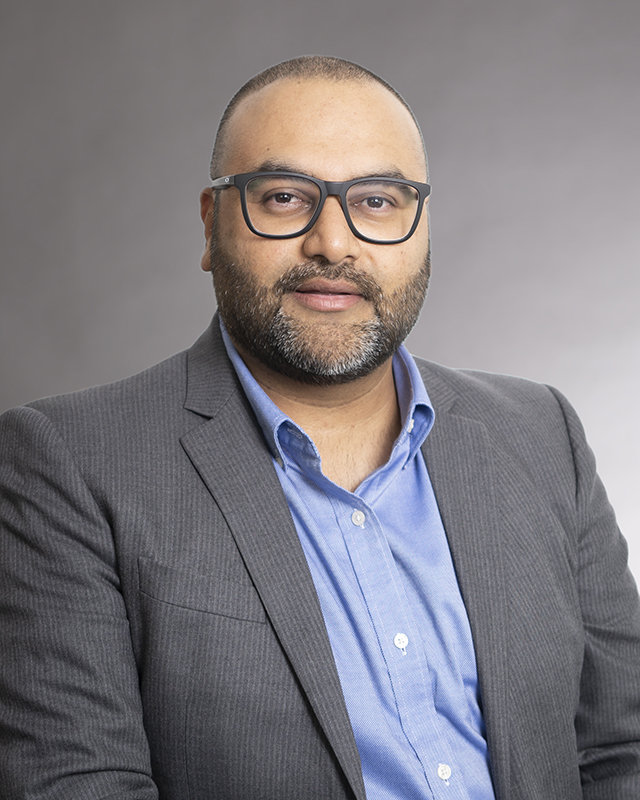 Sujay 'Jay' Wadher
VP, Merchandising & Global Sourcing
It's his deep product knowledge and incomparable hospitality supply experience that makes Jay such a valuable member of our Executive Leadership team. As VP of Merchandising & Global Sourcing, he is leveraging his unique skill set to reshape and redefine this vital function of our organization. This includes strengthening the team and its focus, building new relationships with vendor partners across the globe, and solidifying the core categories of our broad product assortment. Jay's passion for product development and design is evident in a myriad of successful product launches over the past two decades in the industry. In fact, for one of his innovative designs, he was granted a United States patent.
Before becoming the architect of our new Sourcing strategy, Jay spent more than a decade as Chief Marketing Officer at Amtex. It was in the CMO role that Jay gained a 360-degree perspective on the organization, and the industry. His regular interactions with customers and suppliers informed his planning sessions with internal sales teams, marketing creatives, and inventory specialists. 
Jay earned a BA in International Relations, Global Business, at the University of Southern California (USC), and completed a noted executive program, Building a High Performing Business, at the Tuck School of Business at Dartmouth. His professional leadership and personable approach exemplify the character of a company dedicated to driving a new generation of progress in hospitality supply.